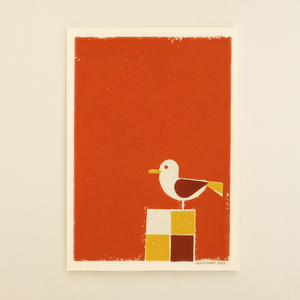 Handmade Linocut print of a Seagull,
3 colors: Red, yellow, orange,
Simili Japon - Van Gelder 225 grams paper
Size: 29,7 cm x 21 cm
Signed and numbered in an edition of 27.

Each print is hand printed by ourself and always printed in a limited edition. This print is one of a serie of three prints. The seagull is printed in 3 different colors.